Elisabetta Delle Donne
Institution: Pixel
Address: Via Luigi Lanzi 12
Postal Code: 50134
Country: Italy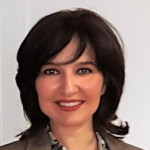 Elisabetta Delle Donne is the president of Pixel, an international education and training organization with a specific expertise in European cooperation and project management.

Elisabetta graduated in Political Sciences – International Affairs from the University of Florence in 1993. Since then, for the last 21 years, she has constantly been working in the field of European cooperation.

Elisabetta is an expert in the planning and management of European projects focusing in particular on the areas of education, training, culture and research.
For over fifteen years she has been consulting for several European universities and public bodies on accessing European funding opportunities and on European project management. Currently advising six different universities throughout Europe.
So far, she has been involved as project planner and manager in more than 100 projects funded by the European Commission. Several European projects that she coordinated were selected as example of best practice by the European Commission. She has developed and coordinated partnerships with more than 500 bodies in all Europe, including universities, public authorities, training organizations, research centres etc.

She is involved as external expert in quality management and external evaluator in several European projects.
Elisabetta is also an assessor of European projects in the field of higher education in the framework of the Erasmus+ KA2 Strategic Partnership Programme.

Elisabetta is often invited as a speaker at International Conferences to make presentations on European cooperation and funding opportunities or to present the European projects in which she is involved as coordinator. She is also the main organizer of international conferences in the field of higher education.

Elisabetta is the main trainer in the international seminar "European Project Planning and Management", organized and coordinated by Pixel, that has now reached its 35th edition.

The 18th edition of her book, L'Italiano Praticamente, a Manual forTeachers of Italian as a Foreign Language, published in 1995 by Guerra, has recently been published. She is also author, among others, of: European funding opportunities in the cultural sector, in Manual of Museum Didactics edited by Media Education in 2003 and eLearning Games, in Innovative Information and Communication Technologies Handbook.