Stephanie M. Hutchins
Institution: Maria College
Address: 700 New Scotland Ave.
Postal Code: 12208
Country: United States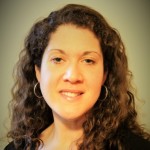 Stephanie M. Hutchins, PhD is an Assistant Professor in the Health Sciences Department at Maria College in Albany, New York.  She passionately engages and intellectually challenges students with complex anatomy and physiology subject material.  Her unique teaching methods and active scientific research in human biology provides a solid foundation for student success.  This is further demonstrated by student feedback and academic performance.