Samantha Prior
Institution: University of Limerick
Country: Ireland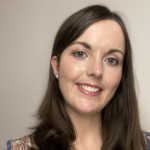 Samantha Prior graduated from the University of Limerick in 2015 with a Bachelor of Science (Education) degree. Her degree specialised in the areas of Biology, Chemistry and Agricultural Science.

From September 2015 until September 2016, Samantha worked as a Research Assistant on the EU funded project- ConSuS Tempus (543742-TEMPUS-1-2013-1-AT-TEMPUS-JPHES) which involved the development of teaching resources in collaboration with universities in Albania, Kosovo, Austria and Germany.

Samantha registered as a postgraduate student in October 2016, under the supervision of Dr. Audrey O'Grady.

Both are involved in many outreach projects in the University of Limerick including Cell Explorers, which promotes cell biology in primary schools.

Currently, Samantha is working as a Teaching Assistant in the Department of Biological Sciences and is involved in the teaching of many Biology modules at undergraduate level.