Peter Knutson
Institution: Dubuque Community Schools
Address: 2451 Pennsylvania Ave.
Postal Code: 52001
Country: United States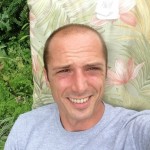 A life-long learner, I strive to be a part of our world that seeks out new and wonderful knowledge. I have mainly worked in the middle grades teaching math and science, but can teach art and art history as well. In addition to my teaching duties I am the science department head at my school as well as a coach for track and field. I earned my BA from Luther College, USA, in art and art history, and will be receiving my MA in science education from the University of Northern Iowa in May. Family includes my wife, Yasmin, and children, Noah, Magdalena, and Ezekiel. We are politically (not Trump) and environmentally active in our community. In my personal studies I research mainly the history of nuclear testing and its implications. I strive to promote the sciences, tolerance, and peace in my life and classroom.