Rozafa Ferizi- Shala
Institution: Faculty of Education, University of Prishina
Country: Kosovo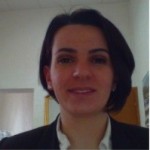 Rozafa Ferizi Shala is a teaching assistant in Faculty of Education, in University of Prishtina. (Kosova)

She finished the Master degree in University of Prishtina and now she is in doctoral studies in Faculty of Social Sciences in University of Tirana. (Albania).

She is also involved as national expert in Basic Education Program. As a largest project in an elementary education implementation in Kosova and other projects too.

She participated in many national and international conferences in a field of preschool education, elementary education, evaluation process, partnership between school and families etc.