Philippe REMY
Institution: Haute Ecole Paul-Henri SPAAK - n50 Rue Royalen1000 BRUSSELS Pedagogical Departmentn3 Rue Emile Vandervelden1400 Nivelles
Country: Belgium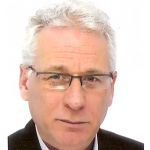 Philippe REMY is Educational Psychology Teacher at the Haute Ecole Paul-Henri SPAAK in Brussels - Belgium.

He is in charge of the Teacher's Training Programme for primary and secondary school and Responsible for the International Relations of the pedagogical department.

Since a few years he is trainer for School Leaders Programme, Lifelong Learning Programme for Teachers in Belgium and Luxemburg.

He participated in different International Conferences with Universities of Sofia, Prague, Chichester, Florence, Jakarta, Hong Kong and Hangzhou.