M. Piedad Martin Perez
Institution: University of Alcalá
Country: Spain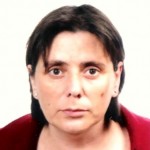 Dr. Piedad Martín is working in the Unit 'Vocational, Training & Employment Centre', of the University of Alcalá, Unit she created ten years ago. Her interests lie with science, education, training and employment.

She graduated and wrote her doctoral thesis in Chemistry in the University of Alcalá (Spain), and since then she has been working at the University in the areas just mentioned.

Piedad Martín is an expert in the management of several projects of the Comunidad Autónoma de Madrid (Spain), led by the University of Alcalá, in the above mentioned Unit, and she also has a large experience in the coordination and management of European projects focusing in particular on the fields of education and training.

Dr. Martín has presented papers dealing with science, employment, education and training, and also with her experience as coordinator of European Projects in International Conferences. She also has research publications in these areas.