Nannette Commander Commander
Institution: Georgia State University
Country: United States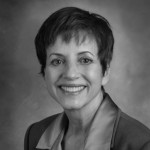 Nannette Commander is a Professor of Educational Psychology at Georgia State University in Atlanta, Georgia. She has served on the faculty since 1989, teaching both undergraduate and graduate courses, including Facilitating College Teaching, Psychology of Instruction, The Psychology of Learning and the Learner, the Science of Learning, and Exploring Learning and Teaching.

Dr. Commander's research focuses on learning and cognition, metacognition, cross-cultural learning, online learning, and learning success in higher education. She has published book chapters, textbooks, and numerous articles in respected journals, such as The International Journal of Teaching and Learning in Higher Education, Journal of Online Learning and Teaching, Journal of College Retention: Research Theory and Practice, Journal of Reading, Journal of College Literacy and Learning, Journal of Developmental Education, and Contemporary Educational Psychology.

Dr. Commander is an expert in the area of student learning in higher education. She previously served as the Assistant Vice President of Retention and Recruitment creating and implementing programs for undergraduates that fostered student success. She received the 2008 Outstanding First-Year Student Advocate Award from the National Resource Center for The First-Year Experience and Students in Transition and The 2005 Best Practices Award from the University System of Georgia. Her current interests include creating international online courses with students from Mainland China and Hong Kong to facilitate the development of a globalized curriculum.