Laura E. Meyers Meyers
Institution: Assistant ProfessornGeorgia State University
Address: 30 Pryor Street, Suite 550
Postal Code: 30303
Country: United States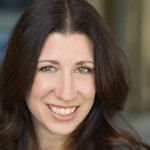 Laura E. Meyers is an assistant professor at Georgia State University in the College of Education. She teaches a variety of courses to undergraduate and graduate students in the Department of Early Childhood and Elementary Education.

She has a Ph.D. from Purdue University in Curriculum & Instruction with a specialty area in elementary social studies and literacy and an M.A. from Hollins University in Children's Literature & Literary Theory.

Meyers is the Director of International Programs within her Department and has taken students on explorations of educational systems in such countries as China, Mexico, and Sweden. She supports faculty in international course development. In 2009, she co-authored a research study with colleagues titled "Cross-cultural Immersion in China: Preparing Pre-Service Teachers to Teach Diverse Students in the U.S." which was published in the Asia-Pacific Journal Teacher Education. Additionally, Meyers has served as Newsletter Editor and is now Member at Large of the International Assembly of the National Council of the Social Studies (IA-NCSS).

Meyers' other areas of interest include the arts (especially drama), children's literature, and teacher decision-making. These interests are reflected in her publications (e.g., Social Studies and the Young Learner, Language Arts, Phi Delta Kappan), conference presentations (e.g., IA-NCSS, NCSS, NCTE, AERA), instructional coaching at various elementary schools, and teaching (e.g., social studies methods, literacy, classroom management, intern & student teacher supervision). In 2008, she was awarded the Outstanding Educator of the Year by the Georgia Council for the Social Studies.

Currently, Meyers is on the Advisory Board of the Alliance Theatre Institute for Educators and Teaching Artists which is an entity of the Tony award-winning theatre, the Alliance Theatre at the Woodruff (http://alliancetheatre.org/), and she is collaborating with colleagues to study the impact of drama in the elementary classroom. She is also a working actor, director, and producer within film and stage productions in Atlanta.