Kevin Antonishen
Institution: University of the Fraser Valley
Country: Canada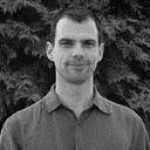 Kevin Antonishen is a full time faculty member in the Faculty of Health Sciences, with a teaching focus on anatomy, physiology, and kinesiology.

Areas of research have involved wheelchair basketball (performance analysis, program design), arthritis prevention and management through qigong exercise, and methods of anatomy instruction.

Kevin has been involved in providing kinesiological services for 20 years in both clinical and consulting capacities.