Paula Cristina Pedroso
Institution: Porto University - Faculdade de Psicologia e Ciências da Educação.
Address: Rua Gonçalo Sampaio, 361. 4o. esq
Postal Code: 4150-368
Country: Portugal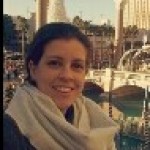 Paula Pedroso is a doctoral student in Educational Sciences, University of Porto, Portugal. She is psychologist, psychodramatist, educational psychologist and teacher in these areas.
Working in clinics and in schools as an educational psychologist. Nowadays lives in Porto, works in the school OSMOPE developing a project of socio-educational development intervention with children from kindergarten to first school cycle.