Nahed Emaish
Institution: University of Jordan
Address: Jordan
Postal Code: 11942
Country: Jordan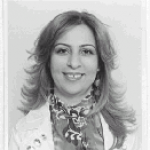 Dr. Nahed is an associate professor at the French Department, University of Jordan. She is now the Vice-Dean at the Faculty of Foreign Languages. Her Ph.D. is in (Teaching French as a Foreign Language) from the University of Franche-Comté, Besançon, France. Upon graduation with the PHD, she was appointed at the University of Jordan, where she has taught since then, first as an assistant professor in the Department of Modern Languages, and since 1997 at the Department of French. She was promoted to the rank of Associate Professor in 2010.
She has several research areas such as :
-Teaching French as a foreign language.
-The Use of Written Press in Teaching Foreign Languages.
-The Methodology of Teaching French Culture.
- Methodologies of Teaching Foreign Languages.
-The Stereotypes.
-Evaluation of Languages.