Roberta Marsili
Institution: Lingua Più Associazione Culturale Centro Linguistico
Country: Italy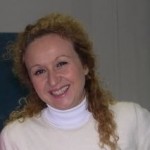 Roberta Marsili is the President of Lingua Più Associazione Culturale.
Expert linguist and manager director of the language center, Mrs Marsili, after her degrees in accountancy achieved with the maximum scores, obtained several certifications of proficiency in English.
She attended a master course of glottology at the University for Foreigners of Perugia
Roberta Marsili participated in many national and international conferences about new methods of teaching foreign languages to different target groups
She took part to the seminars "The Metacognition" organized by the CEPU.
She collaborated in the writing of the 2 manuals on the application of Montessori Method for Adults: "Free Style Montessori on the Job Learning – Frojol" and " Montessori Method on Language Training – MMLT".