Andreas Kollias
Institution: FORTH
Country: Greece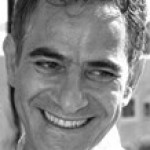 Dr. Andreas Kollias in 1997 received his PhD from Sussex University (UK) in the area of educational computing. He is member of the Educational Research and Evaluation (ERE) Group in the Institute of Applied and Computational Mathematics at the Foundation for Research and Technology-FORTH. He is also Assistant Professor in the Department of Political Science and History at Panteion University, Athens, Greece, where he teaches courses related to qualitative and quantitative research methodologies (statistics, content analysis, geographical information systems in policy data analysis) at undergraduate and postgraduate level.
His research interests are focused on qualitative and quantitative research methodologies and on educational policies with an emphasis on issues of equity in education, school leadership, and ICT-based innovations in teaching and learning.
Andreas Kollias' recent book in the area of research methodology is entitled "Content analysis: historical developments, techniques and applications in the study of communication" (Papazisis Publishing House, 2014, pp. 560 – In Greek). Furthermore, his recent work (with Kathy Kikis-Papadakis) on educational policy and practice includes two papers on topics related to equity ("e-Reading: Socio-cultural dimensions of resiliency and low achievement among disadvantaged students in Europe", Educational Technology, 2012, LLII(2), 18-24; "Typology building for enhancing inclusiveness in e-learning", Int. J. Technology Enhanced Learning, 2010, 2(1-2), 162-181), and one e-book on school leadership ("Briefing notes on school leadership policy development & background papers on school leadership", 2014, The European Policy Network on School Leadership).