Scot Gould
Institution: W.M. Keck Science Department Claremont McKenna, Pitzer, Scripps Colleges
Country: United States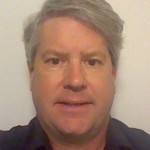 Scot Gould is a Professor of Physics at the W.M. Keck Science Department of Claremont McKenna College, Pitzer College & Scripps College, member of The Claremont Colleges in Claremont, California.

He obtained his A.B. in physics and mathematics-computer science from Middlebury College in 1985 and his Ph.D. in physics from the University of California, Santa Barbara in 1991. He has been at The Claremont Colleges since then.

As a professor at a small private liberal arts college, Prof. Gould has published 60+ papers on the development and application of scanning probe microscopy. His most recent scientific work has been in characterizing the properties of spider silk of Latrodectus hesperus (black widow) as well as modeling of the spider's ability to capture prey.

Prof. Gould's current interest is in the development of transdisciplinary science education at the undergraduate level. He has been the lead source in providing the physics perspective in the development of one of the few interdisciplinary undergraduate program in the United States. From this work, Prof. Gould has been an invited speaker at numerous educational forums and conferences. In addition, he has served as a consultant to liberal arts colleges for the development of transdisciplinary coursework and programs.