Agnes Engler
Institution: University of Debrecen
Country: Hungary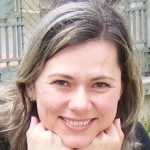 Agnes Engler is lecturer at the University of Debrecen.

She graduated in Hungarian, Cultural and Adult Education Management from the University of Debrecen in 1999. Since then she has constantly been working in the field of Educational Sciences.

Agnes Engler is an expert in the researching of higher education focusing in particular on the areas of part-time students and non-traditional students. She examines the lifelong learning from gender aspects, she is also interested in the subject of career and private plans of full-time students.

Agnes Engler has been involved as research leader, coordinator and participant in more international and national researches. She contributed in the building of national and international networks in the field of teacher education and teacher training.