Zdena Lustigova
Institution: associated professor at Charles University in Prague, associated professor at Institute of Hospitality management, Prague
Address: Institute of Hospitality Management, Svidnicka 506
Postal Code: 181 00
Country: Czech Republic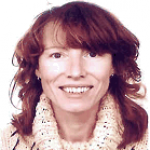 Zdena Lustigova, associated professor, head of the Laboratory of Online Learning, Faculty of Mathematics and Physics, Charles University in Prague.

Her research interests include the design of virtual learning environments using advanced learning technologies. She worked to help building virtual communities of science teachers and to support interdisciplinary approach to science education.

Within the large governmental project State Information Policy in Education (SIP), she was responsible for Physics Education, she supported alphabetisation towards ICT concepts, managed training of thousands of teacher in efficient use of information and communication technologies in the classroom and help to design and write educational software.

Nowadays she is besides her teacher training activities in both - real and virtual environments, focused also on human-computer interaction research and the use of physiological data for automated educational feedback. She is also interested in negative aspects of digitisation of the society.