František Dalecký
Institution: The Department of Information Science and Librarianship, Faculty of Arts, Masaryk University
Country: Czech Republic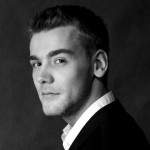 František Dalecký is a lecturer at the Department of Information studies and Librarianship at Masaryk University and education entrepreneur.

His education path was not straight – he studied international relations and security studies, law and law science and ended up in information science, where his biggest interest is in education and the use of technology in its improvement.

His work at university consists of lecturing two subjects; Self-directed Learning and Online learning: MOOC. He is also the part of the newly established field of study – Technology in Education, where he is working as a head of this newly established field of study.

Besides his academic career, he works for his own nonprofit educational company – Edventure and his mission is to spread knowledge about new ways of learning in Czech republic.

František is also trusted advisor and consultant at several businesses and nonprofits in educational sphere in Czech republic.