Franziska Florack
Institution: University of Bradford
Country: United Kingdom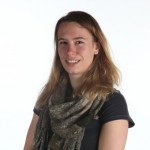 Franziska Florack is a PhD student and part time lecturer in the north of England.

She graduated with a first class degree in Film from the University of Southampton in 2009 and has since then completed a PGCE and a Masters of Education at the University of Cambridge.

Her PhD work is currently examining the impact of a media literacy scheme in primary schools and centres on motivation and attainment through film. Franziska blogs about her experience at www.filmliteracyphd.co.uk. Over the last year, she has spoken about her work at a range of national and international conferences.

Franziska is also the project manager for the Steiner Academy Leeds Free School bid, passionately advocating a non-fee based educational alternative for the children and parents of Leeds. She got involved in the 'education revolution' through the Alternative Education Resource Organization (AERO) in the US and hopes to promote collaboration and communication between the different alternative education systems in the UK.

Once a week, Franziska also works as a lecturer at the newly founded Bradford Film School, teaching on the BA (Hons) Film and MA (Hons) Photography courses. She contributed to the intuition's success at external validations and also designs her own modules.