Martin Laba
Institution: Simon Fraser University, School of Communication
Country: Canada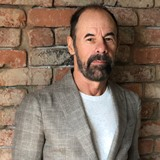 Martin Laba is a professor in the School of Communication at Simon Fraser University, and served as Director of the School from 2001 to 2010, and 2014-2015. Dr. Laba's research includes: applied communication for social issues; media design for social change; popular media and popular culture; education and technology; pedagogical design and development. He developed the prominent and influential area of Applied Communication for Social Issues in the School of Communication and he has researched, designed, and implemented a wide range of communication/media messages, strategies, and campaigns around critical social issues, in local, national and international contexts. These projects include: HIV/AIDS communication around stigmatization; media literacy/media education; international development and human rights; community health; anti-racism; youth at risk; and many others. From 2006 to 2011, Dr. Laba was the Director of the Canadian International Development-funded project in Ghana, west Africa, entitled, Reducing HIV Stigma through Education and Communication, and he co-authored a book and curriculum on the subject that has become foundational curriculum in universities throughout Ghana, and other countries of West Africa.

From 2012 to 2014, Dr. Laba was the Director of Academic Community Engagement for a major university-wide project to establish a new, open source educational technology platform, and his leadership refocused a technology design project as a teaching and learning project, and helped to develop and implement one of the most innovative and significant educational technology learning environments in North America, and around the globe.

Dr. Laba is a prominent aurthor, keynote speaker and presenter at major international conferences and symposia, and a selection of presentations/publications includes: Communication for Impact: Media, Digital Culture and Social Change at the Anniversary Conference of the Jilin Institute in Jilin, China, 2011; Agents of Change: Communication, Education and Interventions Against HIV/AIDS Stigma (keynote address and publication) at the international conference on HIV/AIDS stigma at the University of Cape Coast, Cape Coast, Ghana, 2011, with a revised version presented at the "Grassroots to Global" conference in Vancouver, 2012; Education on a Shifting Ground: Pedagogy in the Digital Age, New Horizons in Education, Paris 2014; Communication as Intervention for Social Change, International Conference of Academic Disciplines, Barcelona, 2014; a keynote speech at the 2015 Future of Education conference was entitled, The Oxygen of Education: Technologies, Social Engagement, and the Pursuit of Relevance (in press); and a panel research presentation entitled, Digital Disruptions: Media, Communication, and New Learning Environments, also at the Future of Education conference of 2015. Dr. Laba's current book project, Communication for Social Change, focuses on communication to instigate and sustain social change, with analyses of media, technology, education, and communication.

Dr. Laba is a prominent and authoritative media commentator in Canada on issues related to digital culture, technology, education, impacts and influences of media, communication and social change, and more.
Area of Expertise: Social issues communication; communication/education for social change; digital media and culture; pedagogy in the digital age; education and open source education technology platforms; new learning environments; popular culture and new media; technology, culture and society; media design