Hardin L.K. Coleman
Institution: Boston University - Wheelock College of Education and Human Development
Country: United States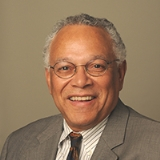 Dr. Hardin Coleman has spent his career as an educator focused on helping adolescents become effectively engaged citizens. After starting as a religion teacher, counselor, and coach at Quaker Schools in the Philadelphia area and a year teaching at the Shanghai Teachers University in China, Dr. Coleman earned his PhD in Counseling Psychology with a focus on multicultural counseling. He then spent 17 years at the University of Wisconsin-Madison where he trained school counselors, produced research on the role of cultural identity in student achievement, and rose to the position of Associate Dean of Outreach and Multicultural Initiatives in the School of Education.

From 2008 to 2017, he served as Dean of the college then known as the School of Education at Boston University. He continues to serve the school and the greater Boston University community as a Professor of Counseling Psychology and Applied Human Development, Editor of the Journal of Education, and Director of the Center for Character and Social Responsibility and the Center for School Improvement.

In his time at BU he has helped the school to focus on its role of using research to improve the practice of education, preparing educators who are leaders in their schools, and meeting the needs of practicing educators through effective professional development. Dr. Coleman is deeply involved in the improvement of educational opportunities within the Boston area through his service on the External Advisory Council on School Assignment as well as advisory board membership for EdVestors and FUEL – non-profits that are driving change in urban education. He is an APA Fellow in the Society of Counseling Psychology and Society for the Psychological Study of Culture, Ethnicity and Race.
Area of Expertise: Minority student achievement, multicultural counseling and school counselor competence. Also interested in developing evidenced driven approaches to educational system change.