Martin Dvorak
Institution: Södertörns University, Stockhom, Sweden
Country: Sweden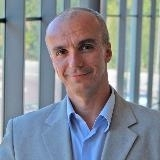 Martin Dvorak, Ph.D. is currently working as an assistant professor at Södertörns University, Sweden, where he teaches courses in applied linguistics, discourse analysis, pragmatics and language-teaching methodology. In the past, he also taught and supervised students at other Swedish universities in Karlstad, Falun, Gävle and Västerås as well as at the Faculty of Informatics (Masaryk University, Czech Republic), where he taught IT English, designed e-learning tools used to teach ESP (English for Specific Purposes) and published papers on these. When still in the Czech Republic, he co-designed (together with his wife) a portal (www.nefrologie.eu) whose purpose is to provide Czech patients suffering from kidney diseases with counseling and educational services - a project in which he was responsible for the technical part as well as the design of the portal incorporating fundamental principles of andragogy.

Martin, who has 20-year experience of teaching English as a second language to learners of all ages, wrote his dissertation on the topic of linguistic means of persuasion in religious discourse - an area within which he still publishes scientific papers. In 2010, he was awarded Cambridge DELTA diploma in language teaching after taking a course part of which required teaching in Spain.

Martin's current research interests involve pragmatics, namely language of persuasion, language acquisition as well as language teaching and learning – areas on which he presents conference papers.
Area of Expertise: pragmatics, namely language of persuasion, language acquisition as well as language teaching and learning