Stefano Corradi
Institution: Laboratorio urbano di prossimità - aps
Country: Italy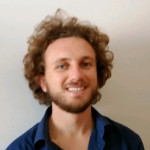 Stefano Corradi is an European project manager at the Research and Third Mission office of the University of Padova - Department of Biomedical Sciences.

He is co-founder of Laboratorio Urbano di Prossimità - LUP, an NGO located in Parma that aims to promote the implementation of bottom-up urban regeneration actions, and coordinator of the European project's office at Associazione Culturale Communia, a youth-led association that implements projects to promote the social inclusion of marginalized communities.

As a part-time researcher, he investigates innovative educational practices and the role of informal and non-formal education into constructing a sense of community.