Ann Marcus-Quinn
Institution: University of Limerick
Country: Ireland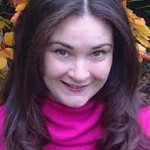 Dr. Ann Marcus-Quinn is the Course Director for the MA in Technical Communication and E-Learning. Previous to this Ann was the Course Director (2013-2019) for the Graduate Certificate in Technical Writing by Distance. Dr. Marcus-Quinn has been awarded both national and international funding for her research and has had national media coverage of her work. There is a research impact case study of her recent work available at:
https://www.ul.ie/research/sites/research/files/CaseStudy_TechnologyEducation_9.pdf
She is an independent expert on the use of digital technology in education and has co-authored reports for the EU on the use of technology in education. Ann has also evaluated European project proposals focussing in particular on the areas of education and digital technology in compulsory education. During the Covid-19 pandemic Ann was invited to contribute to many events both national and international. Ann was invited to speak about Open Education Practices at Civil Society side event/symposium held alongside the United Nations Science, Technology and Innovations (STI) Forum
https://sdgs.un.org/tfm/STIForum2021
Ann was also invited to write about the opportunities and the issues associated with technology in schools and the digital divide during the pandemic. These included articles and opinion editorials for The Irish Times and guest contributions elsewhere including Ireland's first Virtual Summit for all levels of education. This ran online between May 3rd and 6th. Ann also wrote an invited guest blog on technology in education during the Covid-19 pandemic for the Irish Humanities Alliance:
https://www.irishhumanities.com/blog/covid-19-and-digital-learning/
During the Covid-19 pandemic Dr. Marcus-Quinn has consulted as an independent expert with Barnardos and the Early School Leavers' Programme in Ireland. In May the Portuguese Ministry of Education organised a High-Level Event on Digital Education, Ann was invited by the Portuguese Minister of Education to speak at the event.
Dr. Marcus-Quinn has recently published a co-authored Handbook with Dr. Tríona Hourigan, the Springer Handbook for Online Learning Contexts: Digital, Mobile and Open
https://www.springer.com/gp/book/9783030673482
A full list of her publications is available at
Areas of expertise: Digital Education, Technology in Education, E-Learning, Open Educational Resources