Fausto Medina Esparza
Institution: Autonomy University of Baja California
Country: Mexico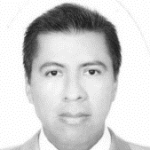 Fausto Medina Esparza has a PhD in Education from the Institute for Educational Research and Development of the Autonomous University of Baja California.

He has a desirable PRODEP Profile and the National Researcher Candidate level by the National System of Researchers.

Its line of Generation and Application of Knowledge is Tutoring and academic guidance in higher education. Fausto Medina Esparza has:

• Directed and co-directed bachelor's thesis and master's thesis.

• Taught classes in Bachelor's Degree in Education Sciences and in Master's Degree in Education.

• Published articles, books and book chapters.

• Participated in national and international conferences.

• Coordinated the Degree in Education Sciences and the tutoring of the same degree.