Michal Razer
Institution: Oranim College of Education
Country: Israel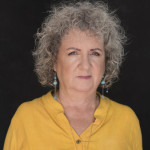 Michal Razer, associate professor, is the Dean of Education Faculty In Oranim Academic College of Education in Israel.
Over thirty years, her professional occupation has been focused entirely on promoting processes aimed at strengthening social inclusion, learning experience, preventing dropout, and supporting the academic advancement of excluded students.

Michal's academic research has been carried out over the years in parallel with intense involvement in the training and development of educational teams in the field. These development processes were based, theoretically, on the connection between educational, psychological, and social approaches, combining the extensive practice of action research.

Michal have been developing a unique theoretical model of inclusive education. The full theoretical approach was published in two books: From exclusion to excellence: building restorative relationships to create inclusive schools was published by UNESCO in 2017, and Authority and tenderness: Rebuilding relationships as milestones in creating inclusive education (in Hebrew) was published by MOFET in 2020. The model describes two processes, the development of knowledge and the development of action strategies. The underlying assumption that accompanies this process is that education and teaching of children and youth at risk and with a background of social exclusion is a profession in the full sense of this term. It is impossible to help students from disadvantaged backgrounds succeed without regard to the context of social exclusion, without considering the emotional experience of the students in the encounter with the establishment, and the glass ceiling that this encounter produces. Another important aspect of the model is the uncompromising need to provide social and emotional support to educators working with excluded populations.

Michal established and led the development of a master's program for teachers at Oranim College "Inclusive education" for almost a decade and co-founded the Meitarim Center in Oranim- Canter for Equity and Social Inclusion, which she also managed for ten years. The centre has a professional team of instructors who over the years have been leading the knowledge development and operational strategies of educators in the field.

Michal has thirty years of experience in educational therapeutic interventions in educational systems, training educational and welfare professionals in inclusive practice

Michal is a lecturer, at the graduate school of Oranim College, in the field of inclusive education. She also works to develop the connection between academia and the field on several levels.


Areas of expertise: Youth at risk, Inclusive school practice, teachers as caregivers, school culture, school change, school interventions, teacher training, Multiculturalism, social mobility, group coordination, action research.