Rose Garofano
Institution: Macquarie University
Country: Australia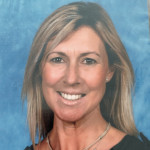 Rose Garofano is an experienced secondary school teacher and leader with 29 years of education experience.

Rose holds a Master of Educational Leadership and has held a variety of leadership positions across diverse schools, including Literacy Co-ordinator, Head of Faculty (English), Head of Learning & Pedagogy, Teaching Educator K-12, Director of Studies and, more recently, Assistant Principal (Curriculum).

Rose has led professional development of teaching staff both in school and at educational conferences, focusing on domains such as Integration of Technology, Learning Pedagogies and Curriculum Design and Development of whole school initiatives (Literacy, Change).

She has been a sessional academic and unit convenor at Macquarie University for the past four years, teaching in the Master of Teaching program. Rose is currently the Mentor Lead in the Macquarie University Mid- Career Transition to Teaching Program and brings to this critical project her deep understanding and experience of mentoring and coaching pre-service, early career and graduate teachers.

Rose also contracts as an onsite Pedagogy and Leadership coach in secondary schools.