Amy Nocton
Institution: University of Connecticut, Rham High School, Hebron, CT, (American Council of Foreign Language Teachers [ACTFL]), Connecticut Council of Language Teachers (CT COLT)
Address: 101 Stonemill Rd.
Postal Code: 06268
Country: United States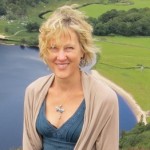 Amy Nocton teaches Spanish and Italian at RHAM High School in Hebron, Connecticut. She holds advanced degrees in International Affairs (UConn), Secondary Education (UHart), and Spanish Literature (Middlebury College). She has been teaching secondary education for twenty-one years. During the 2013-2014 academic year, she began blogging with her UConn Early College Experience students and discovered that the blog has been a useful tool for teaching writing in a second language. While exploring the art of blogging with students, she met Colette Bennett, who has proven to be an excellent resource and mentor. She travels almost annually with students, and participates in an annual sister-school exchange with Córdoba, Spain. This past summer she received a fellowship to participate in a four week Summer Institute sponsored by the Connecticut Writing Project. She lives in Storrs, CT with her brilliant professor husband, Jason Courtmanche, and their two quirky, spirited, bilingual children, Cormac and Elsa.