Sanae EL Mellouki
Institution: Mohamed V University- Rabat Morocco
Address: secteur 9, Avenue Mohamed Al Yazidi N8 Hay Riad
Postal Code: 10000
Country: Morocco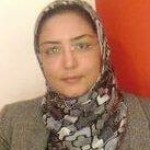 Sanae EL MELLOUKI holds a PhD in Political Linguistics from Georgetown University, Washington- D.C.
Ms. Sanae received her BA from the Faculty of Humanities in Rabat –Morocco in 2000. Her senior thesis was on the representation of Jihad 'Holy War' in African Literature. In 2003, she graduated from the faculty of Education with an M.A in Applied Linguistics and the teaching of English as a Foreign Language. Ms. El MELLOUKI was affiliated with the Prince Alwaleed Bin Talal Center for Muslim-Christian Understanding (ACMCU) as a Moroccan-US Fulbright scholar and visiting researcher for 2008-2009 at Georgetown University (Washington, D.C). Her doctoral research focuses on the evolution of moderate Islamist identity under changing political conditions in Morocco. Her research project is premised on the idea that political Islam in all its various emergences is the product of the socio-political context within which it operates.
Sanae EL MELLOUKI is currently a University Professor at the Faculty of Science, Rabat/ Morocco. She Works in the areas of language teaching and testing, and she is particularly interested in ESP Materials design and evaluation. Sanae recently co-leads a project of designing a series of textbooks for Science Students in Moroccan Universities.
Ms EL MELLOUKI Also teaches discourse analysis and research methodology at master's level at the faculty of Letters in Rabat.