Mirian Nichida
Institution: Ensino Básico Técnico e Tecnológico - IFTO
Country: Brazil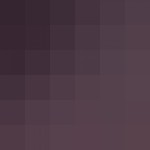 Mírian Nichida is a teacher, at The Instituto Federal de Educação do Tocantins, campus Paraíso do Tocantins, Brazil.
Mírian graduated in a Teachers Practicing – English, at the Universidade Estadual de Goiás, campus Itapuranga, Goiás - Brazil. Since then, for the last years, she has constantly been working in the field of English as a Second Language for high school students.
Mírian is an expert in English and is currently attending a master course in Applied Linguistics at The Universidade Federal do Tocantins, campus Porto Nacional. She is also a specialist in University Teaching by the Universidade Estadual de Goiás, campus Ceres.
For over fourteen years she has been teaching English and she has been applying projects on learning English using technology that is available for others purposes, in e-learning area.
CAPES at the University of London – England, granted Mírian with a scholarship for Teaching English as a Foreign Language in 2012, for five weeks.
Mírian was also the coordinator of the COEX (Extension Coordination) at the IFTO Paraíso do Tocantins campus. In the same campus she was the president of the CPPD (Permanent Personal Docent Commission) from 2012 - 2015. She is also member of the Probatorio Stage Evaluation for Teachers Commission since May, 2014.

Areas of expertise: e-learning, language learning, languages for specific purposes.