Pascal Archimede
Institution: yourenglishproject
Address: 12 Boulevard Poissonnière
Postal Code: 75009
Country: France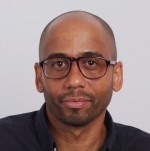 Pascal ARCHIMEDE is both a translator/interpreter (French-English) and a self-employed ESL (English as a second Language) trainer.

He has a Professional Masters 2 Degree in Educational Sciences. His expertise in "Skills Development in Adult Training" along with considerable field experience have enabled him to implement interactive training sessions based on innovative methods.

He is also the author of a book entitled "Music in Professional language training. An innovative approach" which presents and describes an original way of teaching English with Music as the main educational tool.