Tamara Muroiwa
Institution: University of Leeds
Country: United Kingdom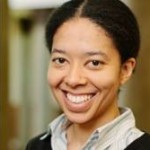 Tamara is the ORCIT Web Project Manager and eLearning Technologist, based in the Centre for Translation Studies, School of Languages, Cultures and Societies at the University of Leeds, UK. She has worked on ORCIT since its inception in 2010.

Tamara completed an MA in Conference Interpreting and Translation Studies at the University of Leeds in 2009. Since then she has combined her passion for languages and interpreting with her love of innovative technology through work on interpreting-related projects. These including the National Network for Interpreting, part of the UK Government-funded Routes into Languages programme, for which she created interactive resources and ran interpreting workshops with schoolchildren to raise the profile and increase take-up of language study in the UK.

In addition to her current role with ORCIT Tamara works part-time as a freelance interpreter and translator.