Julijana Vuco
Institution: University of Belgrade, Faculty of Philology
Address: Studentski trg 3
Postal Code: 11000
Country: Serbia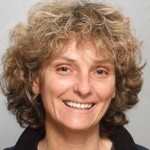 JulijanaVučo, PhD, is a Full Professor of Italian and Applied and Educational Linguistics at the Faculty of Philology, University of Belgrade, Serbia and at the School of Philosophy and University of Donja Gorica (UDG), Podgorica, Montenegro. Her research interests are in the areas of Italian linguistics, Educational Linguistics Sociolinguistics (language policy and planning, language education policy, bilingual education), SLA and Italian language teaching pedagogy, Educational Linguistics, and Foreign Language Teacher Development.
She has authored and co-authored twelve books and textbooks of Italian as well as several dozens of articles in academic journals and monographic publications in the areas of Italian linguistics, history of foreign language teaching, language education policies, foreign and second language teaching curriculum design and development. She has been engaged in a number of national and international projects in Serbia and in Europe (VALICO, RIDIRE, IMAGACT, PETALL). She has edited more than twenty proceedings and monographs, and was a Visiting professor at the numerous universities in Italy, USA, Balkan region etc.
She was a member of National Educational Council of the Republic of Serbia from 2002 to 2004 and 2010 to 2016. She is a member of several committees of the Ministry of Education and Science of the Republic of Serbia (for Bilingual Education, Curricula for Foreign Languages etc.) and a member of the Board of Education of the Serbian Academy of Sciences and Arts. Since 2016 she is a Vice Dean for International Relations at the Faculty of Philology, University of Belgrade.
Julijana Vučo was a JFDP scholar 2007. She is honoured by the President of the Republic of Italy as Cavaliere for her activities in diffusion of Italian in Serbia and in Montenegro.