Lucia Priore
Institution: ITI ( Industrial Technical Institute) Enrico Medi
Address: Via Liberta 244
Postal Code: 80055
Country: Italy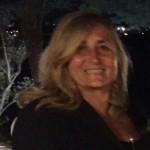 Lucia Priore
Lucia Priore holds a Master's degree in Modern Languages and Literature from "Università l'Orientale", Naples and an MA in English Language Teaching Methodologies from Tor Vergata University, Rome. Since then she has constantly been working in Higher Education Institutions. She is currently teaching at IIS Francesco Saverio Nitti , in Portici, Naples. In 2014 she taught at ITI Medi, in San Giorgio a Cremano, Naples.
She has specialist postgraduate certificates in teaching disabled pupils. In 2007 she completed a postgraduate course in English for Medical Professionals (University of Bath, UK) and since 2009 has specialized in TEFL (Teaching English as a Foreign Language) and TESOL (Teaching English as a Second or Other Language).
From 2002 to 2007 she was an honorary fellow at the Faculty of Economics at University Parthenope, Naples and during the years 2004 and 2005 she held the position of Information and Communication Technology and Internationalisation lecturer, supported by University Parthenope and the Campania Region.
From 2005 to 2011 she taught English at the Faculty of Medicine at Università Federico II, Naples. In 2012 she was a teacher in the degree course in Biotechnology for Health at University Federico II. From 2013 to 2015 she taught English at the Faculty of Primary Education Science, at University of Salerno. She has been the president of the association 'Il Re Leone o.n.l.u.s.' (charity) since 1999.
She has written several research articles in the field of English for Specific Purposes. She has published a monography on CLIL (Content and Language Integrated Learning) and Bioethics. She is currently working on research in the field of English for Specific Purposes and the promotion of Art through the use of CLIL approach and ICT.