Chris Larsen
Institution: Hankuk University of Foreign Studies
Address: HUFS, Main #106, 270 Imun-dong, Dongdaemoon-gu
Postal Code: 130-791
Country: Korea, Republic of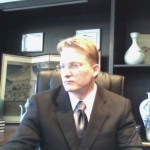 Chris Larsen
Hankuk Univeristy of Foreign Studies
Seoul, South Korea

College of English, Dept. of Interpretation and Translation

Chris Larsen is a professor of English, specializing in Korean/English Interpretation and Translation at the Hankuk University of Foreign Studies in Seoul, South Korea. He works as a curriculum coordinator for the university and teaches a variety of undergraduate and graduate courses in language, translation, culture studies, and international relations.

Chris was formerly a molecular geneticist that became interested in science teaching and language acquisition. This led to additional studies in linguistics and curriculum design. Immersing himself in South Korea in the late '90s encouraged more research on language acquisition and the unique learning challenges of Koreans. He has since been studying the Korean language, culture, and society and has extended his interests into political science, North Korea, and China. His current research interests involve the roles of language and culture in Korean society and East Asian international relations.

Chris is active in research and academic publishing as well as a journal editor and regular contributor to the Korean edition of Newsweek. He also works as a freelance translator and consultant to local universities, language institutes, corporations and government agencies.

Areas of expertise: Korean studies, English language acquisition, pedagogy, Korean-English translation, East Asian political science, international relations.