Ian Mutamiri
Institution: University of Zimbabwe (and Purple Zoom T/A NatiV Technologies)
Address: 9 Medarc Place Oxford Road
Postal Code: 263
Country: Zimbabwe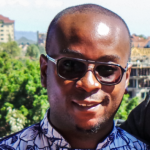 Ian is an Electrical Engineer (BCc Eng, MPhil EN, Software/Telecommunications) – passionate about leveraging quality technology for social benefits. He has worked in the ICT industry for over 5 years. His previous work includes the design and development of Enterprise Management Software for different industries (Medical, Energy, Food). His research work in "The Development of an early learner reading application on low-cost tablet (Android) for mother tongues" has seen him being awarded a FIRE (AFRINIC) Grant in 2013, The Africa Prize for Engineering Innovation Prize (Shortlist) from the Royal Academy of Engineering in the UK and recently The Tony Elumelu Entrepreneurship Programme Candidateship (now complete). Ian's other interest is music and he works as a music producer in his spare time.

For the past two years he has been all over parts of Africa and Asia through AFRINIC, working with other African entrepreneurs – sharing ideas and finding solutions to common and/or new challenges in their endeavours.

Finally, Ian is a fan of STEM (sciences) education and travels around Africa teaching the software element (Java/Android programming) to kids in Form 4 to A-level. The curriculum delivery has a strong thrust towards solving societal challenges using technology (Android Apps, Arduino and Raspberry PI, etc.) by teaching the young people the core knowledge of how the technologies work.

Areas of expertise: Project management and evaluation, Early Childhood Education (ECD), ICT, e-learning, language learning, Android, JavaEE, 3D Modelling and Simulation, Business Management, Lean Design, Leadership Training, Networking, Telecommunications Technology, Startups.