Eva Seidl
Institution: University of Graz
Address: Swethgasse 3
Postal Code: 8010
Country: Austria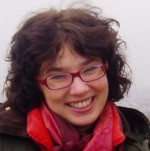 Eva Seidl is a lecturer of German Language and Culture at the Department of Translation Studies and at treffpunkt sprachen, Centre for Language, Plurilingualism and Didactics, both at the University of Graz, Austria, where she started to teach in 2003.

She is committed to increasing her learners' language and literacy skills and intercultural communicative competence, engaging also in language teacher education.

Her research interests include research on study abroad, mobility and cultural exchanges as well as research of the transition from secondary school to university.

Since 2011 she has published several papers and is currently doing her PhD in Didactics with a qualitative study on International Exchange Students' German language learning within the Erasmus exchange programme.