Ľudmila Hurajová
Institution: Slovak University of Technology in Bratislava , Faculty of Materials Science and Technology in Trnava
Address: Jána Bottu 2781/25
Postal Code: 91724
Country: Slovakia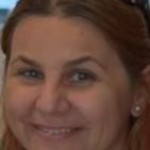 Ľudmila Hurajová
is a senior assisstant at STU MTF in Trnava at the Department of Languages and Humanities.

She graduated in Biochemistry from Comenius University in Bratislava, Faculty of Science in 1994 and in English and Literature from Constantine the Philosopher University in Nitra in 2006. In 2013 she accomplished her PhD. in English didactics focused on CLIL teacher competences.

Ľudmila Hurajová is a member of Slovak Council of CASAJC (Czech-Slovak Association of Language Teachers at Universities).

Ľudmila Hurajová, in cooperation with colleagues from other departments, annually organizes Student Research Conference. Currently, she coordinates an ERASMUS+ project "Transnational exchange of good CLIL practice among European Educational Institutions" and participates in the international project "Student on-line conferences of STU MTF (Slovakia) and University of Niš, Faculty of Electronic Engineering (Serbia) for the purposes of specific English language and other skills development".

Areas of expertise: English didactics, CLIL methodology, language and pedagogical competences, use of multimedia in teaching as well as presentation techniques.