Tove Bjørneset
Institution: Uni Research
Address: Dokken 7
Postal Code: 5006
Country: Norway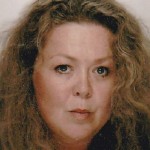 Tove Bjørneset is a dictionary project manager, lexicographer, language consultant, terminologist and translator with more than 25 years of professional experience in both private and academic sector.

Bjørneset graduated with a master's degree (Candidata Philologiae) in Nordic Languages and Literature at the University of Bergen in 1993, with Terminology and Psychology as her complementary subjects.

Bjørneset participated in the development of the first digitalized and full Norwegian version of WHOs International Statistical Classification of Diseases and Related Health Problems (ICD-10). She also participated in the translation of some of the first EEA directives into Norwegian.

Since 1998 she has been the multilingual dictionary project manager for the Norwegian state funded dictionary series LEXIN. In 2008 she and her project team received the Rosing Language Prize from the Norwegian Computer Society and The Language Council of Norway.

Bjørneset has been the leader (2010-2015) and one out of five members of The Norwegian Language Council's Specialist Advisory Board on Terminology, LSP and language use in higher education as well as the Norwegian society as a whole (2016-2017).


Areas of expertise: Nordic Languages and Literature, Lexicography, Multilingual Lexicography, Language Learning, Language Consultancy, Terminology, Languages for Specific Purposes (LSP), Multidisciplinary Project Management, Project Planning, Translation, Transnational cooperation.