Nuria Alonso García
Institution: Providence College
Address: One Cunningham Square, Providence College. Feinstein 315
Postal Code: 02918
Country: United States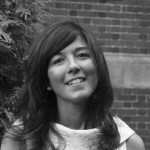 Nuria Alonso García is a Professor of Global Studies at Providence College and directs the Master of Education in Urban Teaching.

Her scholarly activities revolve around the areas of language curricula and pedagogy, Teaching English to Speakers of Other Languages (TESOL), and intercultural competency and service-learning. She has authored a number of textbooks and other pedagogical materials for foreign languages, and she is also involved in creative writing projects for youth and educators that promote bilingual literacy and cultural awareness, and support culturally responsive teaching.

Her engaged pedagogy strives to develop service and experiential learning initiatives that address how issues of international resonance intersect with concerns experienced by local communities. Through her engaged scholarship she aims to gain a
more profound understanding and praxis of how language, identity and cultural constructs intersect, how culturally responsive practices promote inclusivity in learning, and how community engagement and experiential learning support an ecology of education across borders and fosters reciprocal partnerships. She believes in the value of collaborations and the importance of nurturing sustainable partnerships across borders. Her research endeavors have been conceived and carried out with colleagues nationally and internationally, and recognized by professional entities in the fields of foreign languages studies, digital humanities, service-learning and international education.

She has led community engagement projects around literacy and leadership in Argentina, Mexico and Nicaragua, and engaged with learners and scholars from Russia during her 2014- 2015 Fulbright appointment at the Saint Petersburg State Polytechnical University Institute of Humanities, where she remains a visiting professor.