Iluska Lobo Braga
Institution: GEITEC - Research Group on Management of Innovation and Technology / Postgraduation Program in Administration of the Federal University of Rondônia
Country: Brazil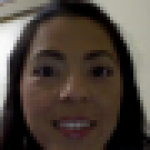 Iluska Lobo Braga is the member of GEITEC - Research Group on Management of Innovation and Technology.

He graduated in Accounting Sciences at the University Center Moura Lacerda de Ribeirão Preto - São Paulo in 2001. Post Graduate in Personnel Management from the Federal University of Rondonia in 2004.

Iluska Lobo Braga is a university professor. She participate PPGMAD Program in Post Graduate Master in Business Administration of the Center for Applied Social Sciences (NUCSA).

So far Iluska Wolf Braga developed a professional career in accounting in external audit firms, financial consulting, and project management in the third sector with a focus on Amazon.