Jason Gold
Institution: Kwansei Gakuin University
Country: Japan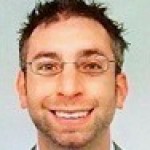 Jason D. Gold, from Philadelphia (USA), has been teaching in Japan for the past 6 years. He holds an M.A. in TESOL from Arizona State University and dual B.A. degrees in Economics and International Relations from Drexel University. He currently teaches full-time as a university instructor at Kwansei Gakuin University (関西学院大学), near Osaka, Japan.
His research interests involve neuroscience/educational psychology applications and practical use for classroom teaching – particularly regarding motivation, learner mindsets, and metacognitive strategies. He is an active researcher and presenter, and has recently presented or held workshops in Laos, Kyrgyzstan, South Korea, Indonesia and Korea.
His hobbies include watching NFL Football, movies, reading, hiking and travel. Email:
[email protected]
.
Areas of expertise: Education psychology, brain-based learning, TESOL, ESL, classroom management, metacognition, critical thinking, learner mindsets, higher education, language learning.