Sarah Hopkyns
Institution: Zayed University
Address: 605B Rihan Heights, Zayed Sports City
Postal Code: PO Box 144 534
Country: United Arab Emirates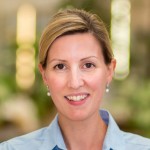 Sarah Hopkyns is an English language instructor at Zayed University in Abu Dhabi, United Arab Emirates. She teaches academic English in the Academic Bridge Programme, which is the university's English foundation programme.

Sarah holds a BA in American Studies from the University of Lancaster, UK. She spent the second year of her BA at the University of Virginia, USA. She also holds an MA in Applied Linguistics and TESOL from the University of Leicester, UK, and a PhD in Educational Research from the same university.

Sarah is from England but has taught English in Greece, Japan, Canada and the UAE. She greatly enjoys teaching and is equally passionate about research. She is currently the Chair of her department's Research Committee which supports and promotes faculty research. Her research interests center around sociolinguistics, especially investigating the effects of global English on Emirati cultural identities. A further research interest is looking at how mobile technology can be used as a language-learning tool.

Sarah has presented the findings from her studies at international conferences in Malta, Italy, England, Scotland, Hong Kong, Taiwan, the UAE, Oman and Canada. She has also published widely in peer-reviewed journals and in edited books. Her latest publication is a book chapter in Multilingual Matters' book 'Language, Identity and Education on the Arabian Peninsula.'

Sarah has received a number of research grants from Zayed University, such as the 'Research Incentive Fund' (RIF) and the 'Mobile Learning Fund' (MLF) which she used to hire Arabic translators and to disseminate her work at local and international conferences.

Sarah is a writing examiner for the EmSAT exam, which Emirati students need to take in order to enter English medium universities. She has also been a Cambridge oral examiner for FCE, CAE and CPE exams and an IELTS examiner for writing and speaking.

Sarah is committed to professional development and regularly attends workshops and symposia in order to stay up-to-date with best practices and important areas of research. Recent examples include completing the Oxford English for Academic Purposes (EAP) course and attending the Oxford University English as a Medium of Instruction (EMI) symposium this June, which is a growing area of study relating to her research interests.


Areas of expertise: adult education, e-learning, language learning, higher education, applied linguistics, teaching English to speakers of other languages (TESOL), sociolinguistics, culture, identity, globalization.