Benjamin Keller
Institution: Rosetta Stone, Arlington, Virginia, USA
Address: 918 Chestnut Dr.
Postal Code: 22801
Country: United States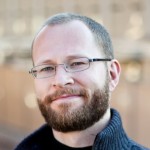 Benjamin Keller is Curriculum Development Lead at Rosetta Stone, a leading worldwide provider of technology-based learning solutions headquartered in Arlington, Virginia, USA.

Benjamin graduated with a Bachelor of Arts in German and Interdisciplinary Studies from the University of Richmond, USA, in 1998 and a Master of Arts in German from the University of Illinois Urbana-Champaign, USA, in 2000, including exchanges with the University of Konstanz and University of Regensburg, Germany. He also participated in the Linguistic Society of America's 2011 Linguistic Institute in Boulder, Colorado, USA.

Following a stint of several years in the publishing industry, Benjamin joined Rosetta Stone as a learning-content editor in 2009. Since then he has performed a variety of tasks on a variety of projects, including pedagogy expert for the Swahili product and for grammar projects in multiple languages; editorial reviewer for Web, print, and social media marketing content; content team lead for intermediate-advanced business English and German; and instructional designer for prototypes and forthcoming products.

Areas of expertise: Editorial style and processes, grammar typology in an e-learning setting, instructional design, pedagogy and software tool training.