Eva Ellederová
Institution: Department of Foreign Languages, Faculty of Electrical Engineering and Communication, Brno University of Technology
Address: Technická 10
Postal Code: 61600
Country: Czech Republic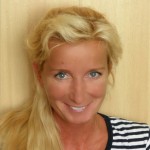 Eva Ellederová received her Ph.D. in foreign language pedagogy from Masaryk University in Brno, the Czech Republic. She graduated from the Faculty of Arts, Masaryk University with a degree in English Language and Literature and Education, but her first degree in Process Engineering was earned from Brno University of Technology.

She has been teaching English since 1993. She has long experience teaching English for specific purposes focused on chemistry, mechanical and electrical engineering, information technology and business. She participated in school curriculum development as a member of the school team in the national project aimed at curriculum implementation at secondary schools (PILOT S), cooperated with the Centre for the Evaluation of Educational Achievement (CERMAT, managed and funded by the Ministry of Education, Youth and Sports in the Czech Republic) and designed exam task sheets for the state school-leaving examination in the English language. Besides, she is a member of the Materials Development Association (MATSDA) and the Czech Debate Association.

She published the following coursebooks: Topics for the School-Leaving Examination (2005), Science and Technology (2006) and English for Information Technology (2020). Her latest publications include: An ESP Coursebook Design Principles Grounded in Design-Based Research. Taiwan International ESP Journal, 2021, 12(2), pp. 19–47; Tests as a Technique for an ESP Coursebook Evaluation. International Journal of English for Specific Purposes, 2021, 1(1), pp. 111–147 and Design-Based Research of an ESP Coursebook: Evaluation of the Coursebook Pilot Version. Folio, Journal of the Materials Development Association MATSDA, 2019, 19(1), pp. 32–39.

At present, she works as an assistant professor and a director of the English Language Section at the Department of Foreign Languages of the Faculty of Electrical Engineering and Communication at Brno University of Technology where she teaches English for Information Technology, Business English, and Practical English courses. She currently focuses on design-based research of ESP coursebooks and analysis of information technology students' spoken language.

Areas of expertise: English language pedagogy, English for specific purposes, learning materials development, learner language, speaking skills, testing and assessment.