Elena Fusar Poli
Institution: I.I.S. P. Sraffa
Country: Italy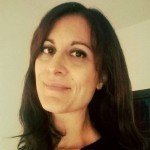 Elena Fusar Poli is a teacher of Italian Language and Literature, History and Geography in a Technical Institute called "IIS G. Galilei" where she has just moved from "IIS P. Sraffa", a vocational school.

Elena graduated in Humanities from the Università Cattolica del Sacro Cuore of Brescia. She began teaching in 2000, after one year in a Middle School and five years in Primary Schools, she has been engaged in the field of Secondary education since 2006.


Elena has gained experience in managing European projects and he was contact person in two Comenius Projects in which IIS P. Sraffa was partner school.

Elena is interested in innovative teaching methods and tools to actively engage students in lessons and increase their participation. In 2012/2013 she attended an online training course on CLIL by Ca' Foscari University in Venice and since then she has been planning and implementing CLIL modules combined with action research activities in cooperation with English Language teachers. After that, in 2015/2016 she attended the CLIL methodology course organized by the Ministry of Education in order to qualify as CLIL teacher. She currently attends online courses mainly on 21st century teaching strategies offered by the European Schoolnet Academy and the Teacher Academy at the School Education Gateway, as well as eTwinning Learning Events. She also runs eTwinning projects in cooperation with CLIL subject teachers.

Elena is a member of the Italian community for mentors of newly appointed teachers within INDUCAS, a pilot project funded by the European Union, which aims at investigating how beginning teachers and mentors can be better supported through a community of peers facing similar issues.


Areas of expertise: Transnational cooperation, school education, e-learning, CLIL.