Tiina Meos
Institution: Estonian Academy of Security Sciences
Address: Kase 61
Country: Estonia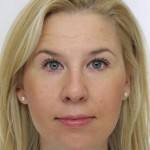 I am currently working as a lecturer at the Language Centre of Estonian Academy of Security Sciences (EASS) that is the only institution of higher education teaching speciality courses of internal security in a little country called Estonia. The academy experts for the institutions of internal security on three levels – master's level, higher professional education level and vocational education level. Future police officers, border guards, rescuers and prison, tax and customs officials receive excellent preparation from here.

In the past years I have become very interested in online learning and teaching for many reasons. Firstly, the EASS has listed innovation and e-learning among its priorities, and secondly, for three consecutive years CEPOL (the European Agency for Law Enforcement Training) has offered me an opportunity to design and implement online courses for police officers.

Besides online learning I am also interested in CLIL.