Hom Raj Khadka
Institution: Nepal English Language Teachers Association (NELTA)
Address: Nepalgunj
Postal Code: 21900
Country: Nepal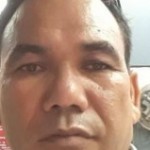 Mr Hom Raj Khadka is English language teacher and Instructor in Nepal.He has been teaching ELT more than 15 years and conducting training together.
Khadka did master in ELT and English Literature from IGNOU.He completed TESOL Certificate Course from Thailand.He has strong command on ICT integration in ELT Teaching and learning.
He is NELTA Executive Member and IATEFL Member.
He traveled more than seven country and Presented Paper on Interesting Topic and burning issues arising in 21st Century.