Hatice Kübra Koç
Institution: Erzincan University Faculty of Education
Address: Erzincan University Faculty of Education
Country: Turkey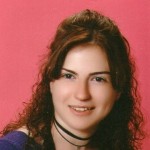 Hatice Kübra KOÇ has been a research assistant at Erzincan University since 2014.

She graduated from Faculty of Education, ELT department at the University of Erciyes in 2011. Since then she has constantly been working in the field of language teaching and very young learners.

H. Kübra KOÇ has a MA degree in English Language Teaching Department in Gazi University in 2013. Now, she is a PhD student in the same department and at the same university.

So far Hatice Kübra KOÇ has been involved as project assistant in some European Projects such as Erasmus, Commennius and study visits. There are some special projects and organizations coordinated by her, also.

She has been involved INGED conferences, GLOBELT conferences and she has been working in the field of lesson plans for very young learners and so she has been designing some different plans and syllabus for very young learners and young learners. In these lesson plans, she has been organizing some different activities and materials and ICT is used as one of these activities.


Areas of expertise: young learners, very young learners, teaching English to young learners, syllabus design, language learning strategies, language learning.