Carlos SanJuan
Institution: The Dalton School
Address: 1969 MADISON AVENUE APT 4
Postal Code: 10035
Country: United States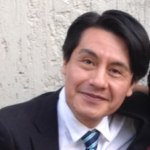 Carlos San Juan García has extensive experience teaching French and Spanish at
both the high school and university levels. Carlos is currently working at The Dalton
School, a leading, independent, co-educational day school in New York City. Apart from
his teaching responsibilities, he is involved in Dalton's Global Initiatives Program and
leads student immersion and service learning programs in Latin America and Europe.
Additionally, Carlos is an adjunct professor in Spanish for the Center for Applied Liberal
Arts at New York University (NYU). At NYU, he received the award for excellence in
teaching. In the past, Carlos has served as Site Director for Middlebury Interactive
Languages and at The Experiment in International Living as a tour director. Carlos
earned an M.Ed. in Leadership in Independent Schools from Columbia University, an
M.S. from the City University of New York (CUNY) in Applied Mathematics, and a B.S.
in Actuarial Sciences from the National Autonomous University of Mexico (UNAM).